Hello
Travel Enthousiast(s),
Thanks for (re) visiting
our travel blog today...,
In the Netherlands we have a saying that
freely translated says:
"Who Travels a Lot Has A Lot
of Stories to Tell"
I could make a little adjustment
to this saying, into:
"Who Travels a Lot Can Make Lot's of
Travel Inspired Graphic Designs"
Here below you can discover typically
Travel Inspired Designs
:
You might have already seen the
Machu Picchu Panoramic Mug
from
the Country Peru
, here
in the left sidebar near the top of this blog,
with
the well known Mountain Image
here directly below: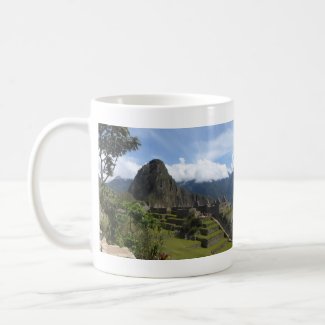 Machu Picchu Panoramic Mug
by
EdelhertDesignStudio
Get custom
imprinted coffee mugs
online at Zazzle.
BTW when you Browse through the Media Photo's
in our Web Store, you can see that
to test the quality we actually bought one of our own Coffee Mug designs ourselves
to check out the quality of them and they are really great quality
and even been in the dishwasher for several times and still look
as New as the Day they came out of their Packaging!
Also The Humming Bird & The Condor
Did for Example Help Inspire Shoe Designs
like the ones here below:
The experience of seeing such an
Impressive Big Condor
Is something I really want to share with you!
We had to edit the photo's and insert
a few
graphical silhouettes
to help let you feel
the magical moments.
On these shoes you can be free
and fast as a condor!
(Item of the Condor Line.)





You can Discover all the Peru Inspired Designs
in the special

Peru Collection

You can also Discover several Costa Rica Inspired Designs
in the special


Costa Rica Collection


THERE IS MORE,
COMING SOON:
In an
Upcoming Post
you will
be able to read more about
Other
Inspiring Blog Posts
Your Thoughts:
How Do You Like These
Travel Inspired Graphic Designs?
-----------------------------------------------------------------------------------------------
To Write
- Your - Comments
, simply click the
Comments-Link
here below:
-----------------------------------------------------------------------------------------------
With the - One Click - Book marker
On the Left You Can Easily Bookmark This Blog,

So You Can Frequently Check Out This Blog
For - Crispy Fresh - New Blog posts
(Also for Just Browsing, Looking
on Keywords etc. etc.)
Or check out the,
Other Related Posts
That You Sure Will Like, When You Enjoyed
Reading This Post:
Top 5 Electronics You Take With You On Your Travels
Did You Ever Think You Could Write A Novel On Your Vacation?